Patagonia Washed VS Honey (12oz/bag)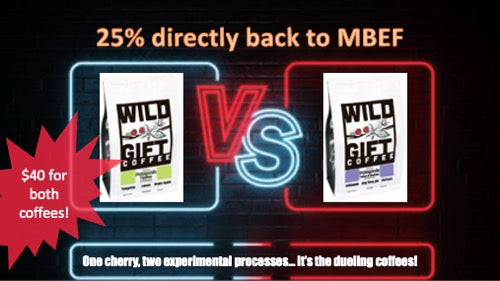 Patagonia Washed VS Honey (12oz/bag)
Our Friends at Wild Gift Coffee have tried something "wild" and we want to pass this experience on to you. For $40.00 you get TWO coffees, both from the Apaneca Llamatapec region of El Salvador. The coffees are purchased in cherry and processed by Ricardo Ariz at El Aguila. But that is where the similarities end!
Presenting Patagonia Washed Vs. Honeyed!
On the left we have our Patagonia Washed: This serious contender was fermented using aerated fermentation, then fully washed. We get notes of tangerine, lemon, and green apple.
On the right we have our Patagonia Honey: This noteworthy challenger was fermented using anoxic fermentation, then semi washed or honeyed. We get notes of molasses, currant, and key lime pie.